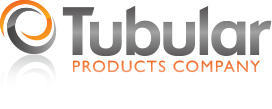 CONTACT US
For information about our Company and products, please email us at the link below. You may also call us at 248.370.9600. We look forward to hearing from you and are eager to provide the information you are inquiring about.
Call 248.370.9600
Employment Opportunities
Tubular Products Company is currently looking for an experienced commissioned sales executive/account manager. Please email your resume to Bill Holt, President, at bill.holt@tpcsales.com.
Contact us
For information about our products, call us at 248.370.9600 or email us today.
Find us conveniently located near I-75, a mile north of the Chrysler Headquarters and a mile south of the Palace of Auburn Hills.
ABOUT OUR TEAM
Our team members have decades of experience in the automotive industry and related fields, a wealth of product knowledge and will provide excellent service. We offer competitive pricing, high quality products and creative solutions to the challenges you face. We look forward to meeting and working with you.
CONTACT US
2545 North Opdyke Road, Suite 101
Auburn Hills, MI 48326 USA
TEL 248.370.9600
EMAIL info@tpcsales.com
Office hours Monday - Friday, 8:30 to 5:00 EST
©2015 Tubular Products Company. All rights reserved.